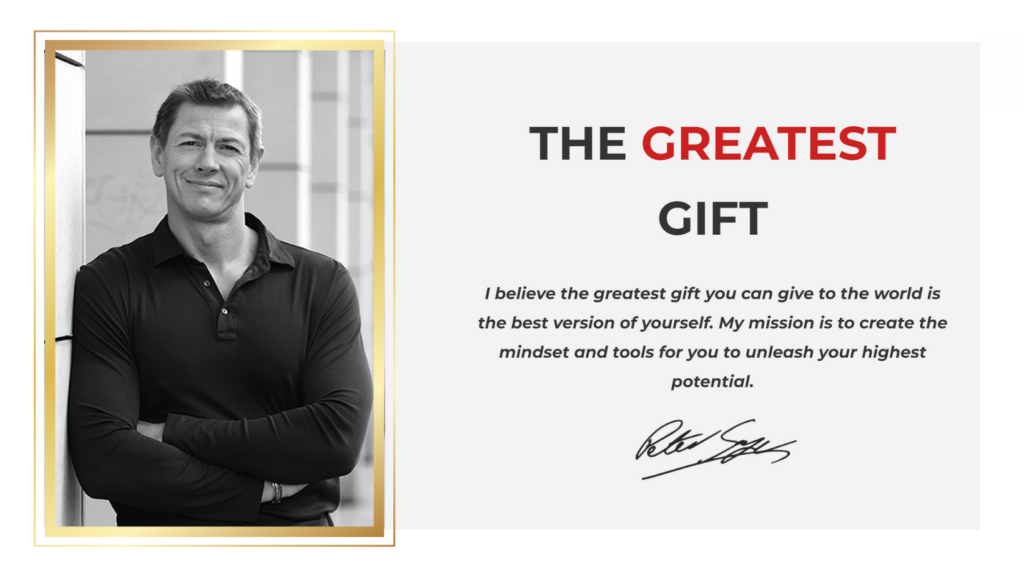 No one can love you more than you love yourself.

Peter Sage
Do you always put yourself last?
Are you tired of self-sabotage?
Are you sick and tired of living life alone?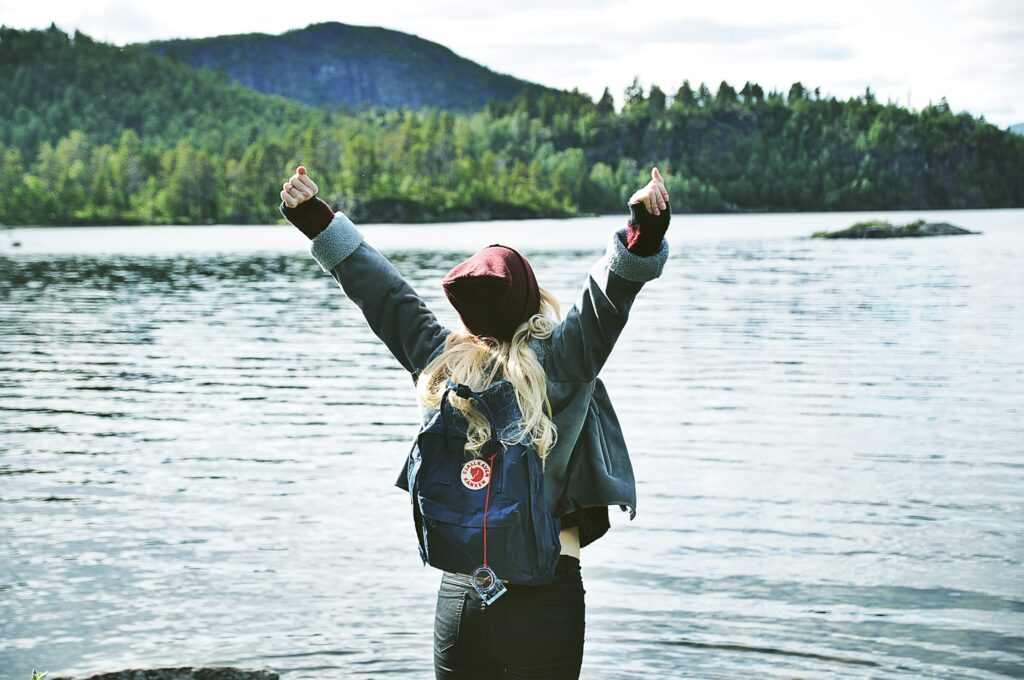 If you know it's time for your life to change and you're committed to spend 6 mos. in a SELF-LOVE Bootcamp, I'm ready to guide you every step of the way while you transform your relationship with yourself FIRST.
Have you ever tried to change the other person but ended up exhausted and frustrated?
That's because change always begins within and until we change first, our environment will stay the same.
nothing changes until something changes
SAME THOUGHTS + SAME EMOTIONS + SAME ACTIONS = SAME RESULTS
EMF is FOR YOU if you wish to:
SECURE unlimited supplies of self-confidence and self-esteem
HOLD infinite trust in yourself and your judgment, in everything you do
MASTER control over your emotions, so nothing can hurt or upset you
LEARN a mindful and positive approach for dealing with disease and illness
FIND freedom from financial worry
WELCOME wealth, health and abundance into your life
WAKE UP refreshed with a joyful readiness to welcome the day
EXPERIENCE lasting, positive change in every facet of your life
DEVELOP AND SUSTAIN new strong and uplifting behavioral habits
BE carefree, and create the life you want, instead of Life controlling you
SAY GOODBYE to procrastination and self-sabotage
TAKE your next step with complete certainty
CONQUER a debilitating obsession or addiction that has been present in your life
what's the one constant throughout your life?
You are.
You're the star of your movie and either your own superhero or dreaded archenemy.
If you're like me, you've experienced plenty of times where you've sabotaged yourself and left a wake of destruction.
Self-sabotage always leaves a trail in your life.
Do you have a pattern of being easily triggered or reactive?
Have you heard from past or previous partners that you have unrealistic expectations?
Do your partners constantly let you down or discourage you?
Is there a part of you that has to try and get everything perfect?
Do you often drive others away?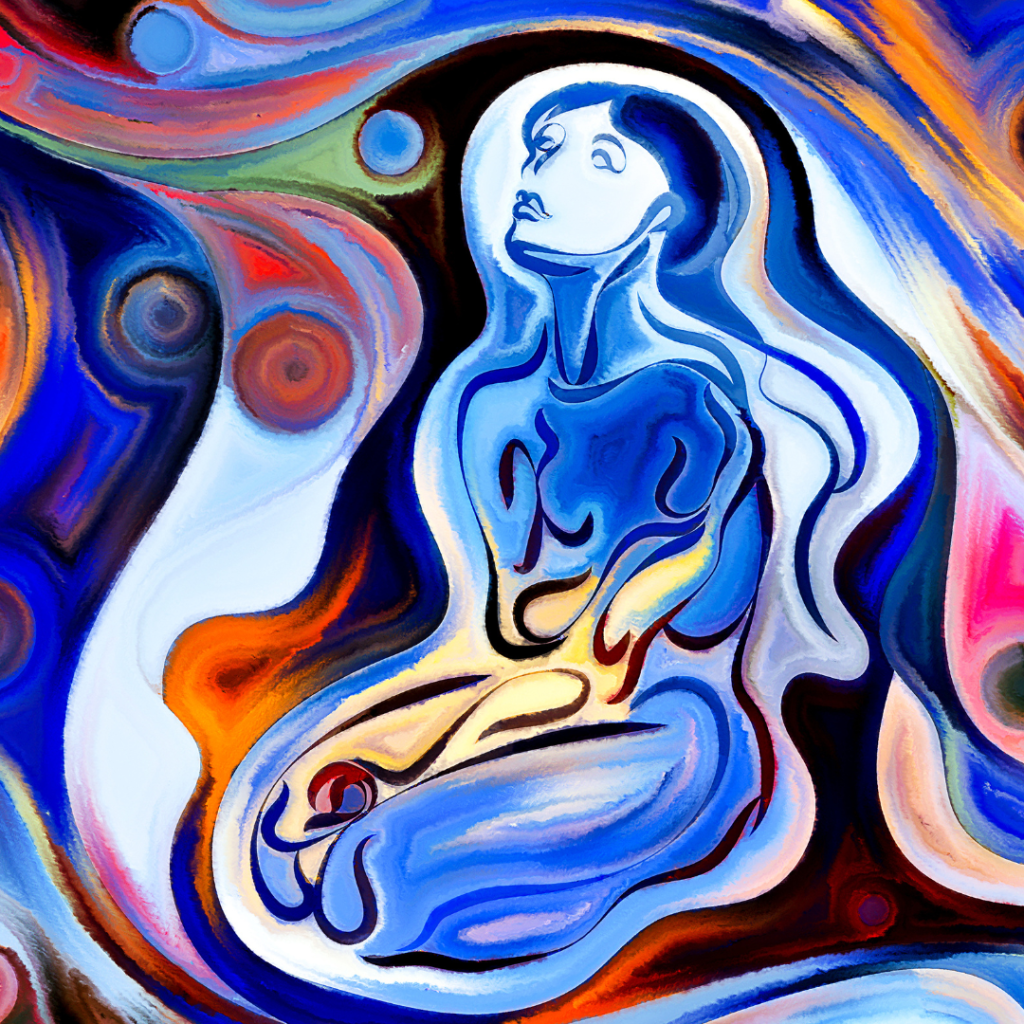 Is it time to take back your power?
The moment we make it about someone else, we give away our power.
When Peter Sage said those words during a Q&A in my own Elite Mentorship Forum Experience, I finally realized that it's no one else's responsibility to make me happy in a relationship, not my husband's and not my son's.
Making the problem about THEM solved nothing AND I noticed that the harder I tried to convince them of anything, the less traction I got.
Making the problem about me and the WHY behind MY unhappy reactions was the start of solving all of my problems.
opportunities to grow
I now recognize after EMF that every unwanted reaction and trigger is an opportunity for me to get curious, learn and grow rather than beating myself up.
It's now FUN recognizing when I get triggered because I know it's just valuable feedback.
I also started practicing asking myself better questions.
And when you ask better questions, like, "What did I do to cause their reaction? What can I learn from this interaction? How can we avoid conflicts in the future?"
I also found out that I had RULES about how I thought life had to be lived. This was an amazing discovery!
When I changed my rules, I changed my expectations and I began to love the dance of compromise, communication and understanding.
I love knowing that it's MY responsibility to show up as the best version of myself with mastery over my emotions.
I now allow everyone else their own feelings and reactions without getting caught up in their drama.
Now, I see how we're always making up stories about the events in our lives to justify our own thinking.
It's made my life so much easier, lighter and more enjoyable knowing that I only have control over what I put into my mouth and what comes out of my mouth.
I breathe so much easier now knowing I'm not responsible for anybody else's happiness but my own.
I already knew that
Peter Sage says, "The war cry of failure is "I already know that!"
I already knew all that stuff but I didn't really know how to change.
Unfortunately, intellectual knowing and actually putting something into practice with unconsious competence are two totally different levels of awareness which I learned in the EMF program along with discovering that I had LOTS of RULES in my head that kept me from enjoying my life, my relationships and my body.
If I didn't follow those rules in my head, then I my Inner Critic told me all sorts of crap, like, "You're a failure, You're not worthy, etc…"
I walked around in an unconscious "FOG" made up of FEAR, Obligation and Guilt.
Heck, I couldn't even wear my wedding ring without feeling guilty that it was too sparkly and lavish.
I couldn't eat a meal out without worrying about the rest of humanity who may not have any food at all. I didn't allow myself to enjoy the abundance in my life because of an all-pervasive sense of doom, gloom and anxiety.
I did NOT live in a friendly universe and my outlook on life reflected that. Everywhere I looked I saw danger and destruction and chaos.
there is an easier way
I'm happy to report that EMF changed all that for me and it's done the same for 1000's of others.
There IS an easier way to go through life.
Peter calls it "Through-Me" otherwise known as the state of flow, where life flows through you and you don't have to fight reality.
I was stuck in "By-Me" exhausted and frustrated creating everything by myself.
And I was definitely stuck in GOOP which stands for the "Good Opinion of Other People" which kept me doing things out of obligation and guilt.
It's very sticky and easy to get caught in GOOP and I had a full armor of the stuff I was wearing around without even recognizing it!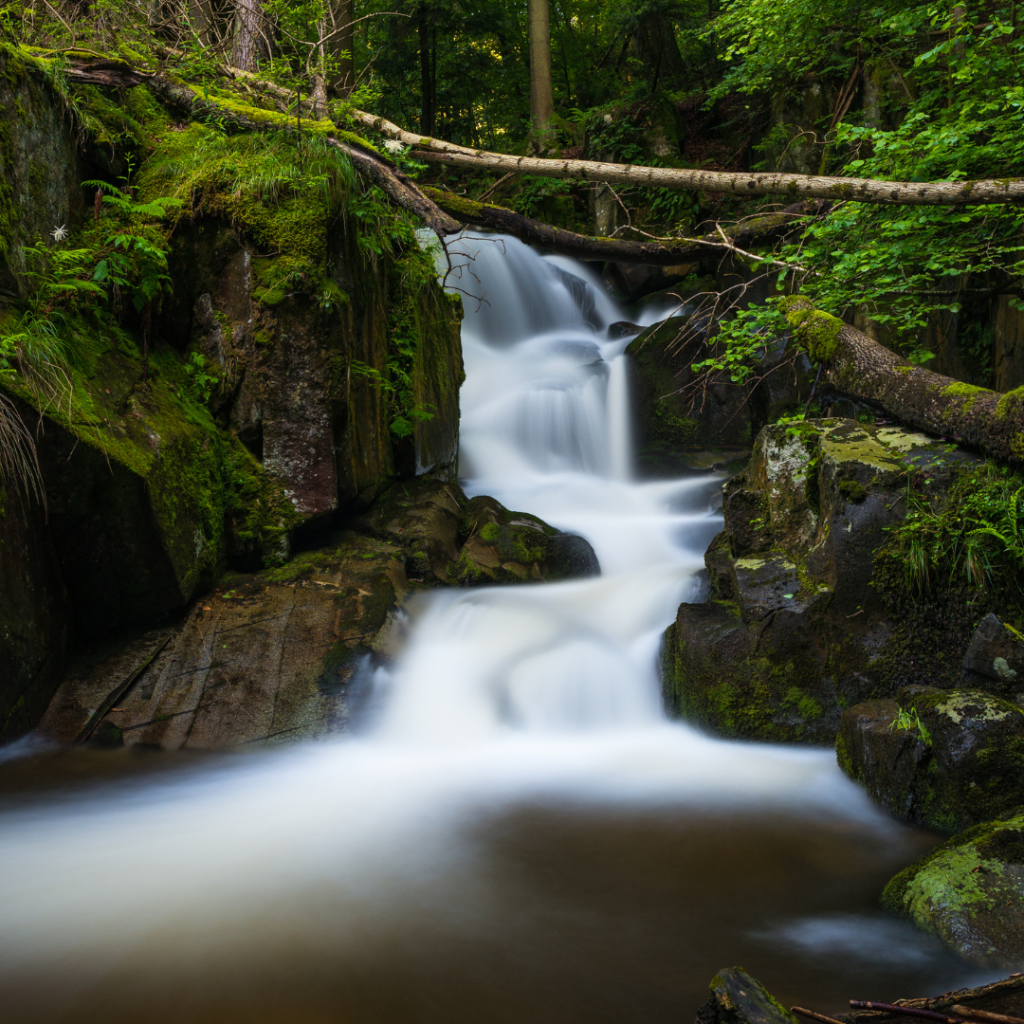 Grateful Heart
Thankfully, I followed my heart and joined the EMF Program.
It was a HUGE step for me, personally, because I'd never really invested that amount of money into anything besides my college education.
It took a lot of thought and COURAGE for me to take the leap and join.
I'll be forever grateful that I'd already begun working on trusting my instincts so I was able to listen to my intuition whispering, "Do it!"
So much Wonder
In the EMF program, I blossomed and reinvented myself.
I got to watch miracles happen every week. Inevitably someone would share a breakthrough or insight which would spark off an explosion in all the rest of us.
The collective consciousness of a group of high-vibing souls rubs off and causes a cascade of healing transformations for all who witness it.
Just like a guitar string, when plucked will resonate on the adjacent strings, our frequency rose higher and higher along with our self-knowledge and self-mastery.
I marvel at this amazing, unique Sacred container where the only rules are compassionate feedback and non-judgemental witnessing.
We get to share our deepest secrets and most challenging experiences.
We forge life-long friendships in a supportive network available 24/7 because souls join from all around the world from every walk of life and culture.
We finished the EMF Program with a renewed sense of purpose and the ability to tolerate and love ourselves and each other.
And it didn't end there…
Once you graduate EMF, you become a part of the EMF Alumni, a diverse, world-wide network which keeps expanding and growing every day.
And the best part is, I signed up to be an Elite Mentorship Trainer to further this cause and container to make it as widely available as possible.
Now, I'm proud to offer this experience to you, if you're ready to grow and contribute.
I'm not going to lie.
It ain't easy and it's soooooo worth it.
If you can show up, press play and play full out, you will astound yourself with the results.
Inner peace, self-mastery and fulfillment are all the prizes ready to be reaped.
BECAUSE we're HUMAN, we continue to evolve and grow.
Evolution is the PURPOSE of living and evolving our awareness is the highest end-goal.
Living in LOVE, living with LOVE, and living as LOVE is where the Golden Treasures of life lay.
The Elite Membership Forum Program covers everything needed to create long-lasting transformational change beyond what you ever thought possible.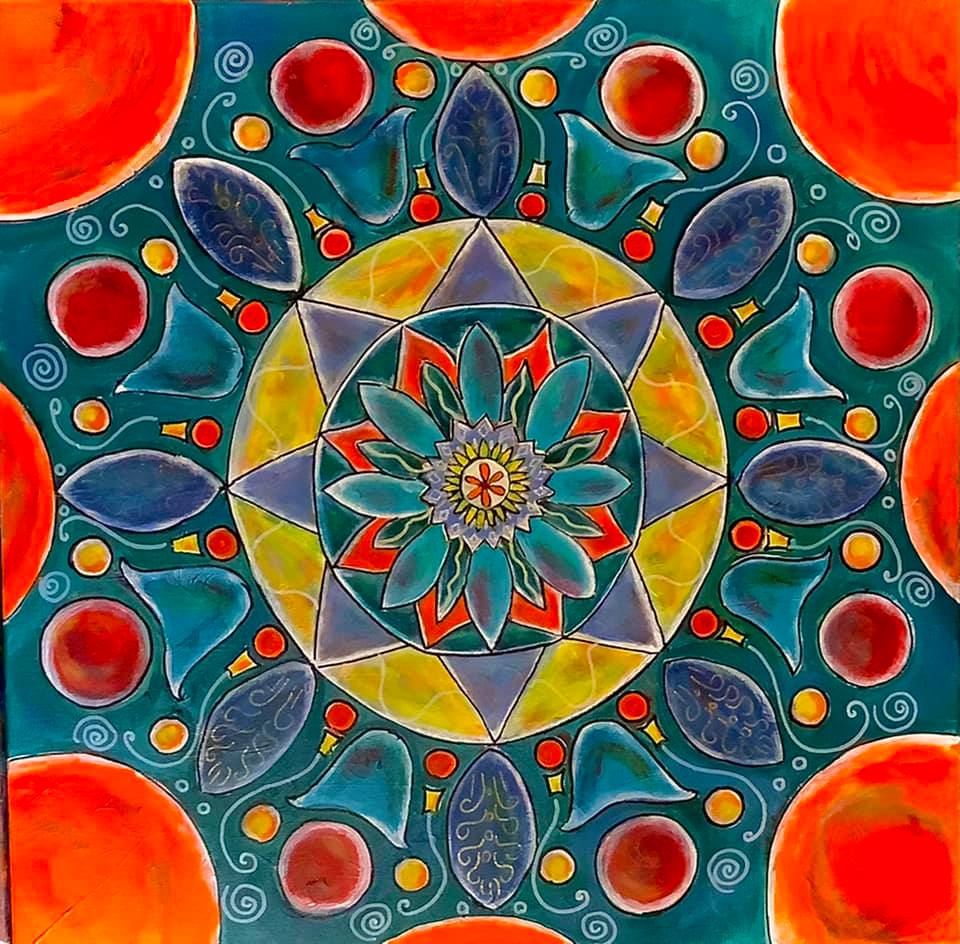 bootcamp to self-love
The Elite Mentorship Forum is a Self-LOVE Bootcamp.
If you show up, trust the process and do the work, you WILL walk away with a profound understanding and gratitude for your life, your body, your circumstances and who you ARE.
It's a road map to FULFILLMENT.
A PLAYBOOK for LIFE.
don't go it alone
You don't have to do this journey alone.
My job as an Elite Mentorship Trainer is to walk you through this EFFECTIVE, ENTERTAINING AND ENLIGHTENING program with a bi-weekly call, answering questions, helping to clarify any exercises and holding you accountable to the promise you're making to yourself to finally GET in RIGHT RELATIONSHIP with yourself.
The Forum also allows you to have AND to BE an accountability buddy where you help, support, answer each other's questions and have someone walk through this journey with you.
YOU'RE AWESOME!
Are you ready to FALL IN LOVE with yourself and move forward with confidence and complete clarity?
Schedule your breakthrough call for the Elite Mentorship Forum Experience today and begin the most exciting chapter of your life.
We'll explore EVERY ASPECT of your life, your psychology and what drives you.
You'll find out how to turn every adversity into a source of value.
You'll find healing, acceptance and validation.
It was THE best investment and gift I've ever given myself and I'm not the only one.
Check out Peter Sage's reviews.
Check out the Elite Mentorship Forum Testimonials here.
Here's the EMF Brochure
Jumpstart Right NOW!
The Elite Mentorship Forum begins November 19, 2022 at 9:00am PST/5:00pm UK sharp and runs through May 27, 2023 for 6 mos, meeting every Saturday.
If you want to get started right away OR you want a taste of what's to come, sign up for the QuickStart Program: The ELITE mentorship Forum LITE Experience. It'll absolutely change the way you think about emotions, wealth programming and identity.