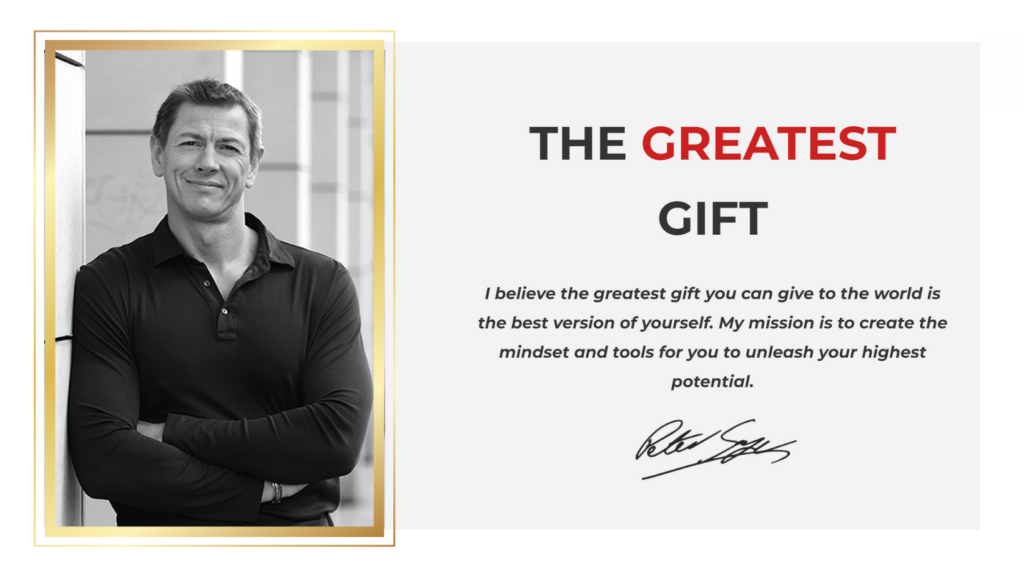 No one can love you more than you love yourself.

Peter Sage
Do you always put yourself last?
Are you tired of self-sabotage?
Are you sick and tired of living life alone?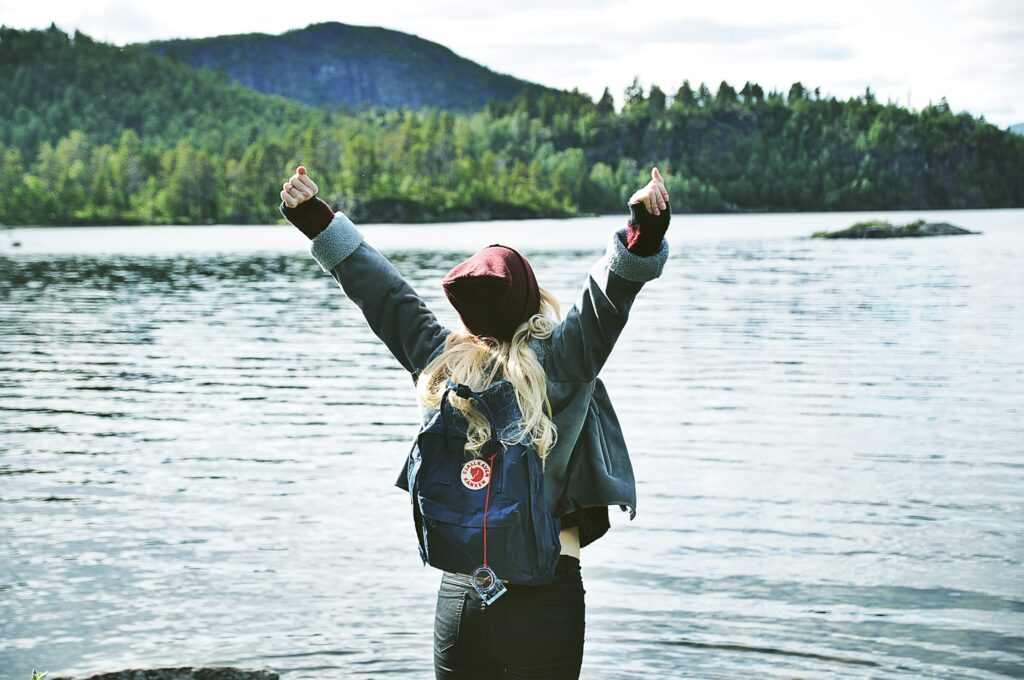 If you know it's time for your life to change and you're committed, gift yourself this 6 mos. program which is a Sacred Space to support you in mastering SELF-LOVE.
Join our high-vibe tribe dedicated to choosing LOVE over fear in every interaction and transform your relationship with yourself so you attract all your heart's desires, starting with recognizing and valuing yourself first.
If you've ever tried to change the other person and ended up exhausted and frustrated, this program's for you.
If you've changed yourself to fit your partners expectations and found you've lost yourself in the process, this program's for you.
If you've ever expected the outside world to fit your mental pictures, this program is for you.
BECAUSE…Outer world follows inner world
To find fulfillment, we have to be fulfilled.
To be the example and the invitation first, allows a partner to come in who can complement your energies, rather than frustrate you.
Would you like to:
SECURE unlimited supplies of self-confidence and self-esteem
HOLD infinite trust in yourself and your judgment, in everything you do
MASTER control over your emotions, so nothing can hurt or upset you
LEARN a mindful and positive approach for dealing with disease and illness
FIND freedom from financial worry
WELCOME wealth, health and abundance into your life
WAKE UP refreshed with a joyful readiness to welcome the day
EXPERIENCE lasting, positive change in every facet of your life
DEVELOP AND SUSTAIN new strong and uplifting behavioral habits
BE carefree, and create the life you want, instead of Life controlling you
SAY GOODBYE to procrastination and self-sabotage
TAKE your next step with complete certainty
CONQUER a debilitating obsession or addiction that has been present in your life
this program can help you develop and sustain a life you've only dreamed of by starting with the one constant throughout your life
You.
YOU are the superstar in the movie of your life.
Are you the superhero or the archenemy?
If your role has been the archenemy, you've most likely experienced self-sabotage where you've said or done things that have left a wake of destruction.
Self-sabotage always leaves a trail….
Are you easily triggered or reactive?
Have past partners told you that you have "unrealistic expectations"?
Are you constantly let down or discouraged by your partners?
Is there a part of you that has to try and get everything right?
Do you drive people and friends away?
Are you isolating because you're afraid to get hurt?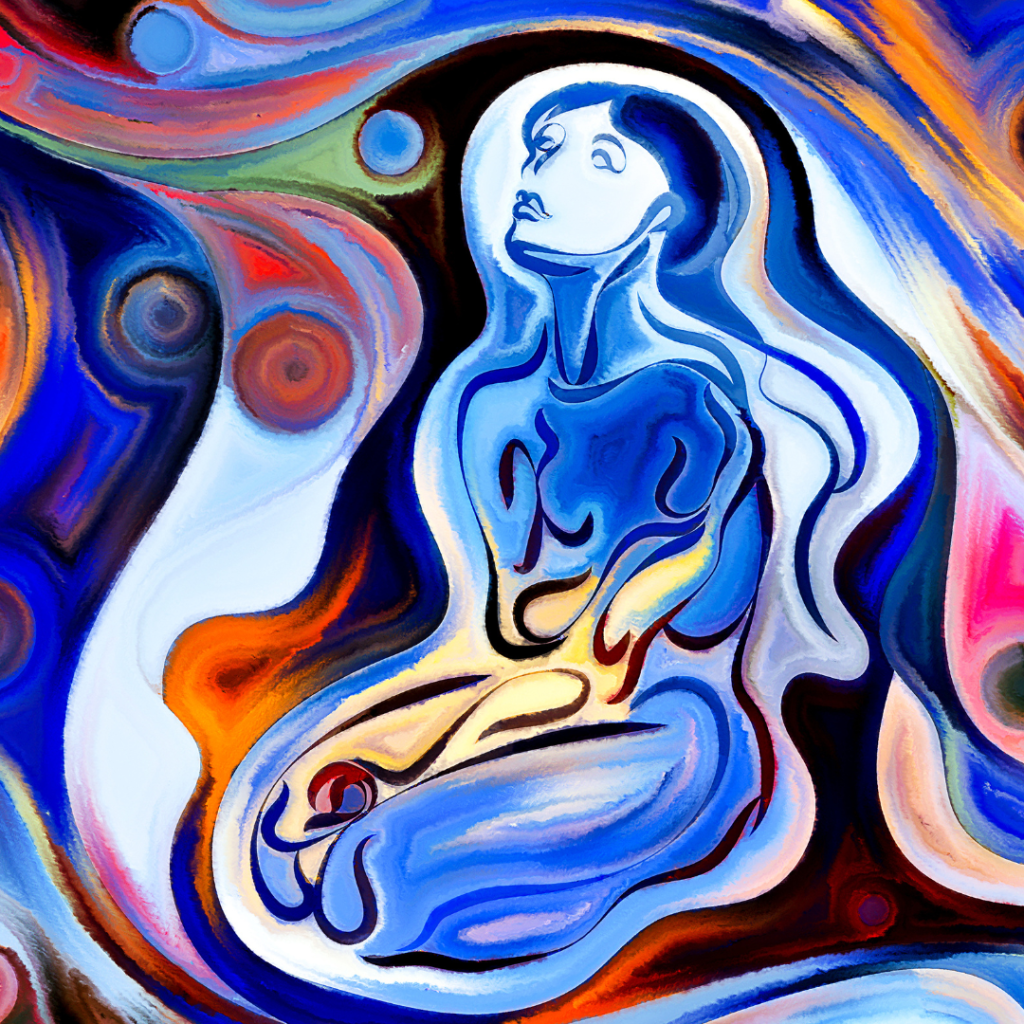 Here's a question for you: Is it time to be your own heroine?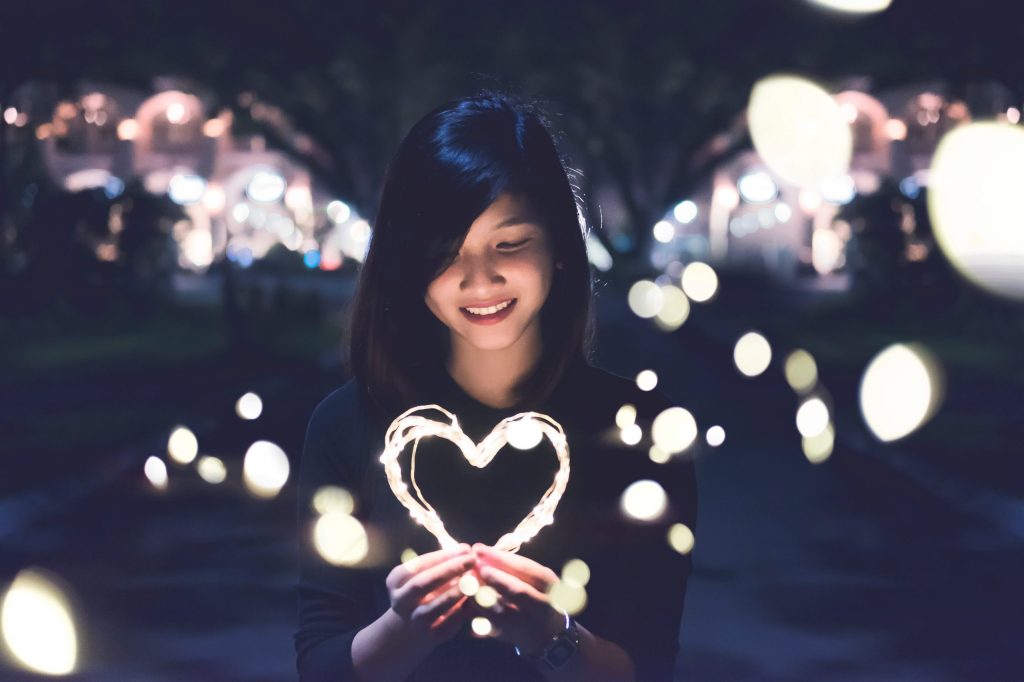 The moment we make it about someone else, we give away our power.
When Peter Sage said those words during a Q&A in my own Elite Mentorship Forum Experience, I finally realized that I'd been making my problems about somebody else.
Making the problem about THEM solved nothing.
AND I noticed that the harder I tried to convince them of anything, the less traction I got.
Making the problem about me and the WHY behind MY unhappy reactions was the start of solving all of my problems.
We only know what we know and here's what I learned
I found out that I had RULES about how I thought life had to be lived.
I had so many rules about how I thought things should be.
This was an amazing discovery!
I found out I punished myself by overeating, drinking too much alcohol and over-working.
No matter how successful I looked on the outside, my inner world was composed of repetitive, negative thoughts as I constantly held my breath waiting for something bad to happen.
Why was I so miserable?
Because I felt guilty.
Guilty for breathing. Guilty for having a home. Guilty for my healthy body with all my limbs and senses intact and functioning.
Basically, I felt guilty for creating a wonderful life full of abundance because all around me I watched others scrambling and suffering.
Do you do that, too?
Beat yourself up over things you can't change? Feel guilty for things you can't control?
Because, I found out that I wasn't alone.
Lots of other people feel the same way!
Guilt, Shame, Anxiety, Doubt and Worry were common emotions that kept creeping up into my heart and mind no matter how I tried to think positive, affirm my reality and focus on what I wanted.
I did not live in a friendly universe.
I figured out that my fundamental, cascading global belief was that I lived in a hostile universe where I had to defend myself all the time.
There was no rest, not even in my own home because nothing matters when you have NO INNER PEACE.
I was stuck in a sea of GOOP (the Good Opinion of Other People) with so many unrealistic, unmet expectations and RULES about how my life SHOULD be, that I was always waiting for doom and gloom and STRESSED OUT!
Thank Goodness for EMF
When I finally made the decision to reach out and do something different by joining the EMF program, my life completely changed.
Simply by making the investment required gave me a newfound confidence–I was worth it. I was worth spending money on to find INNER PEACE and SELF-LOVE.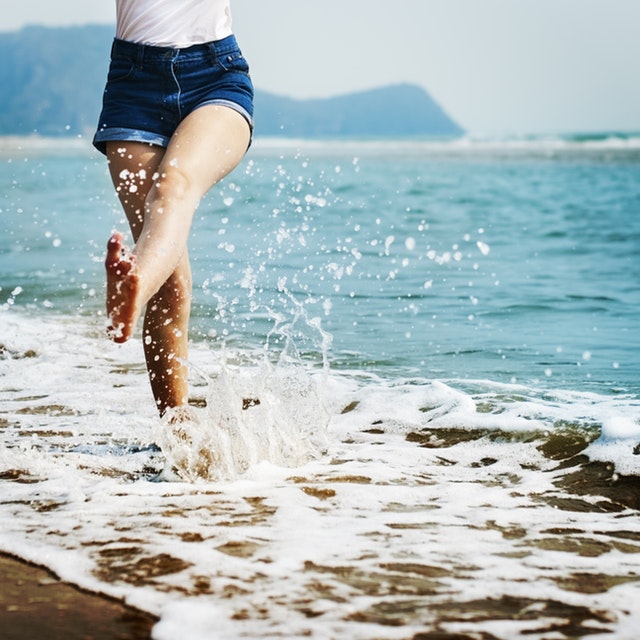 EMF taught me to change my rules so that I could enjoy my life, no matter what.
I learned to love the dance of compromise, communication and understanding.
This dance always occurs first INSIDE one's head and heart.
And when our head and heart are not aligned, we end up doing or saying something that we really didn't mean which causes…imbalance.
Or we tell ourselves we're going to do something and we don't keep the promises me make to ourselves, this causes a HUGE battle within ourselves that's pretty hard to hide.
Partners and family are usually the first ones to suffer from getting their toes stepped on or becoming the victims of misdirected arrows of guilt.
This inner battle being waged triggers insecurities and drains our energy, leaving us exhausted.
How can we break free from these patterns that don't serve us?
Doing something different
Awareness that there is a pattern or a battle is always the first step.
Then we have to make the decision that no matter how long it takes or how painful it is to change, we're going to do something different.
It doesn't take that much time to shift deeply ingrained patterns once we're motivated or better yet, inspired.
It's just one step at a time and practice, practice, practice.
I already knew that
Peter Sage says, "The war cry of failure is "I already know that!"
So often we think we know something because we've heard the concept.
Unfortunately, knowing and not doing is the same as not knowing.
If you knew how to change, you probably would have by now.
If you knew how to shut the Inner Critic up who tells you all sorts of crap, like, "You're a failure, You're not worthy, etc…", you probably would have.
If you knew you were walking around in an unconscious "FOG" made up of FEAR, Obligation and Guilt, you'd probably do whatever it took to get clarity, right?
A better way
There IS an easier way to go through life.
Peter calls it "Through-Me" otherwise known as the state of flow, where life flows through you and you stop fighting reality.
EMF taught me to accept my reality so I could clearly make different choices.
I now have coherence between my head and my heart so I show up as my most authentic self. This freed up so much energy I could devote to actually taking the steps I knew I needed to do.
EMF taught me that it's MY responsibility to show up as the best version of myself with mastery over my emotions. Now I allow other humans to own their own feelings and reactions without getting caught up in their drama, trying to save them or change who they are.
EMF taught me that I'm making up all the stories of my life and I get to decide how my story ends which includes the power to change my story so that I'm more empowered.
EMF has given me the gift of ease and flow, feeling lighter and taking things as they come.
I breathe so much easier now knowing I'm not responsible for anybody else's happiness but my own.
I'm not the only one
I'm not the only who's benefitted from EMF.
There are 1000's of 5-star reviews on Trustpilot and testimonials on YT from raving fans of EMF because it works.
I am so grateful I chose to invest in myself first and do the necessary work so that I can show my best self to the world everyday.
It was a HUGE step for me, personally, because I'd never really invested that amount of money into MYSELF.
It took a lot of thought and COURAGE for me to take the leap and join.
Are you ready to take the leap into your new life?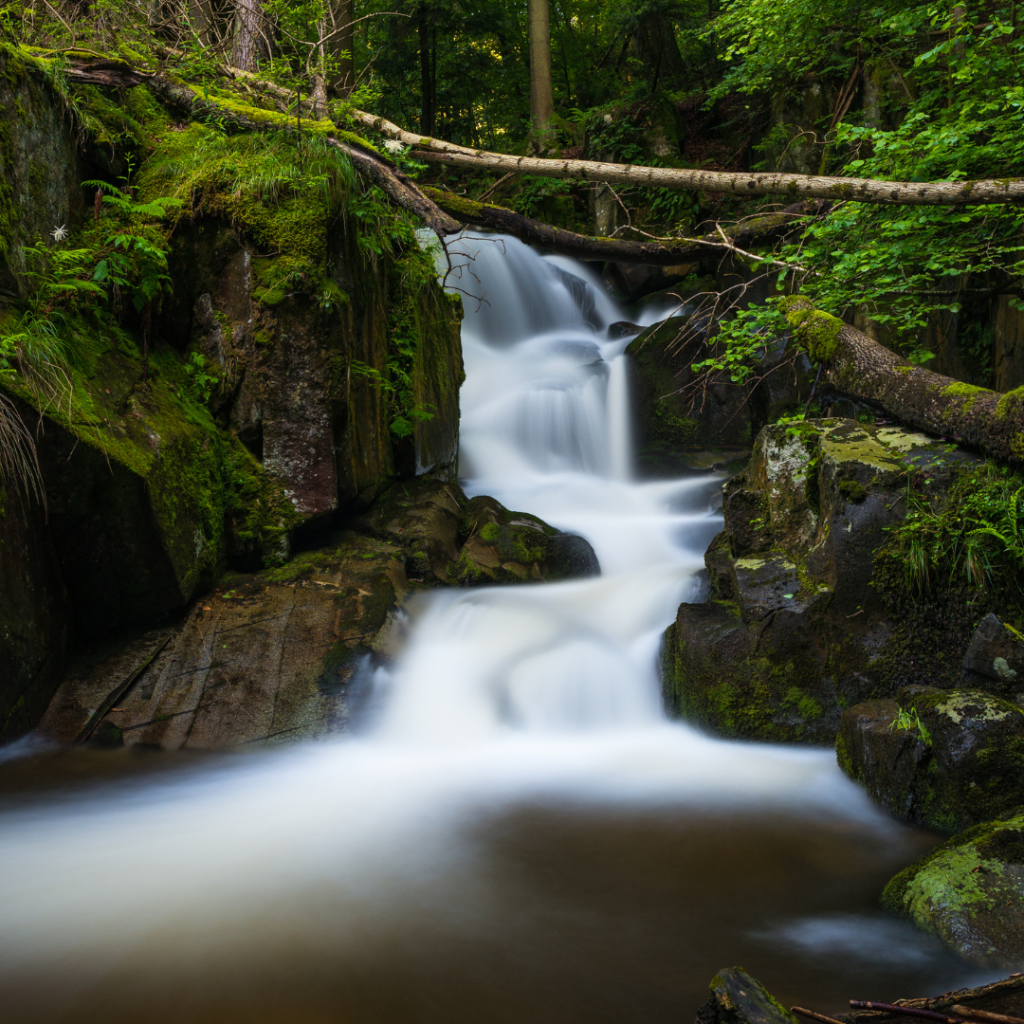 bootcamp to self-love
The Elite Mentorship Forum is a Self-LOVE Bootcamp.
If you show up, trust the process and do the work, you WILL walk away with a profound understanding and gratitude for your life, your body, your circumstances and who you ARE.
It's a road map to FULFILLMENT.
A PLAYBOOK for LIFE.
And it didn't end there…
Once you graduate EMF, you become a part of the EMF Alumni, a diverse, world-wide network of high-conscious peers which keeps expanding and growing every day.
And the best part is, I get to offer this experience to you, if you're ready to grow and contribute.
I'm not going to lie.
It ain't easy AND it's soooooo worth it.
If you show up, press play and play full out, you will astound yourself with the results.
Inner peace, self-mastery and fulfillment are all the prizes ready to be reaped.
BECAUSE we're HUMAN, we continue to evolve and grow.
Evolution is the PURPOSE of living and evolving our awareness is the highest end-goal.
Living in LOVE, living with LOVE, and living as LOVE is where the Golden Treasures of life lay.
The Elite Membership Forum Program covers everything needed to create long-lasting transformational change beyond what you ever thought possible.
So much Wonder
In the EMF program, you will blossom and reinvent yourself.
You'll watch miracles happen every week. Inevitably someone will share a breakthrough or insight which will spark off a cascading explosion of transformations.
Your frequency will rise higher and higher along with your self-knowledge and self-mastery.
You will marvel at this amazing, unique Sacred container where the only rules are compassionate feedback and non-judgemental witnessing.
You'll get to share your deepest secrets and most challenging experiences.
You'll forge life-long friendships in a supportive network available 24/7 because souls join from all around the world from every walk of life and culture.
You'll finished the EMF Program with a renewed sense of purpose and the ability to tolerate and love yourself and the rest of the world.
don't go it alone
You don't have to do this journey alone.
My job as an Elite Mentorship Trainer is to walk you through this EFFECTIVE, ENTERTAINING AND ENLIGHTENING online program with by answering questions, clarifying exercises and holding you accountable to yourself.
The Elite Mentorship Forum allows you to have AND to BE an accountability buddy where you have someone to walk through this journey with you.
You'll never be left on your own to figure things out.
There will always be someone, somewhere around the world to call on.
Are you ready?
Are you ready to FALL IN LOVE with yourself and move forward with confidence and complete clarity?
Schedule your breakthrough call for the Elite Mentorship Forum Experience today and begin the most exciting chapter of your life.
We'll explore EVERY ASPECT of your life, your psychology and what drives you.
You'll find out how to turn every adversity into a source of value.
You'll find healing, acceptance and validation.
It was THE best investment and gift I've ever given myself and I'm not the only one.
Check out Peter Sage's reviews.
Check out the Elite Mentorship Forum Testimonials here.
Jumpstart Right NOW!
The Elite Mentorship Forum is a 6-mos experience that has ongoing start dates to fit into your busy schedule.
If you're not quite sure yet, and you want a taste of what's to come, sign up for the QuickStart Program: The ELITE Mentorship FOUNDATIONS. It'll absolutely change the way you think about reality, manifestation, wealth programming and identity. And your investment in this program can be applied toward the full EMF journey.