Quantum Healing is Consciousness Exploration- so really – almost anything you might wish to heal, know more about or experience can be addressed in a session.

Candace Craw-Goldman
quantum healing for the 21st century

My method is not like those other outdated hypnosis methods that teach you that you must do exactly as they say. That you cannot deviate even one word from the script. In my teaching I want the student to understand what is being done so they are free to experiment. I have found the method [QHHT®] to be extremely flexible. It is a living and evolving thing…

Dolores Cannon, The Three Waves of Volunteers and The New Earth "Introduction", pg. 3
beyond quantum healing
Beyond Quantum Healing, founded by Candace Craw-Goldman allows practitioners to offer healing hypnosis sessions in-person or online anywhere in the world there's an online connection and access to a computer, pad or smartphone.
Candace Craw-Goldman achieved the coveted QHHT® "Level 3" Status and was trained by Dolores Cannon herself. Candace also founded the "Original Support Forum for Quantum Healing Practitioners" to help teach and train QHHT® practitioners for more than a decade.
Now, Candace has created a whole new healing modality for a new generation of practitioners with BQH® or Beyond Quantum Healing.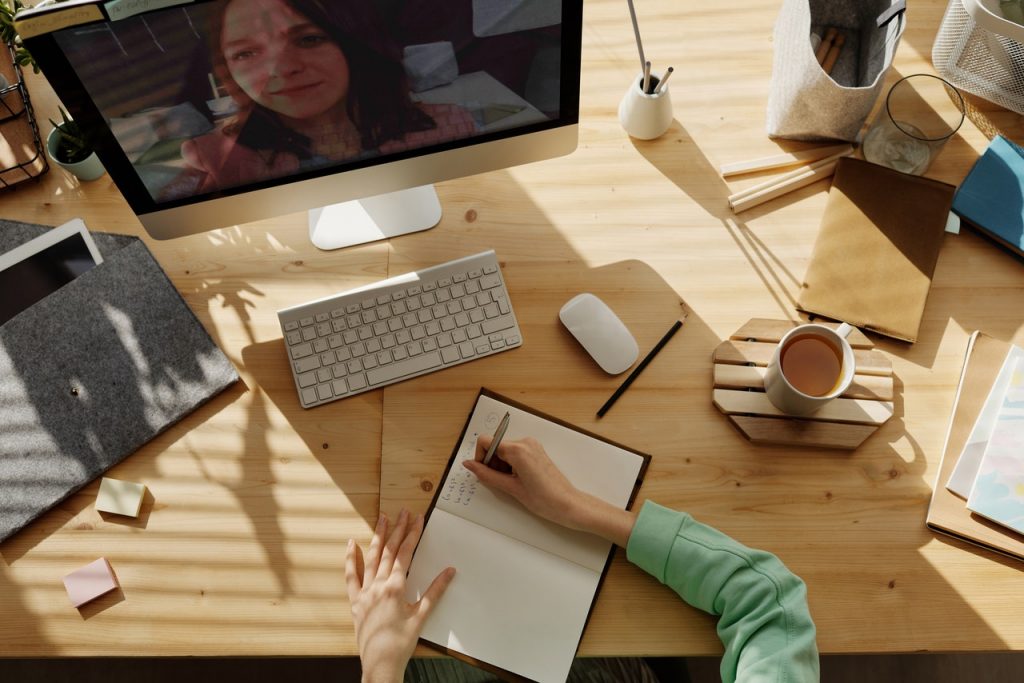 If for some reason you can't travel to a QHHT® practitioner because of physical limitation (time or mobility), you may be able to benefit with BQH® as there are NO limitations.
BQH is not QHHT®
BQH can be conducted in-person or online. It differs from QHHT® in several ways:
QHHT® is always done in-person and requires a significant time commitment. BQH is limited to 4-hours or less and can be conducted online or in-person.
QHHT® utilizes Dolores Cannon's signature 'Cloud Induction' script. BQH doesn't have a set script.
QHHT® follows a specific recipe or timeline. In BQH, there is no specified timeline. Guides, spirits and the High Self are called in at the beginning of the session, and everything else is up to the practitioner.
online BQH session tips
If BQH is conducted ONLINE without the presence of a practitioner by your side, please note the following:
An online session requires a bit more energy output from both the client and the practitioner due to connectivity issues. Be prepared to answer the question, "What did you say, I didn't get that?" more than once.
Rather than the practitioner creating the safe space, the client must insure that they are in a safe, quiet space where they won't be interrupted, are comfortable and protected while in a deep trance state.
The client also needs access to a high-speed internet connection, headphones with a mic and must be comfortable dealing with their technology, including possible interruptions and re-connections.
---
Lili always recommends a QHHT® Session or a BQH Session IN-PERSON, if at all possible.
---
That being said, if there's something that prevents you from an in-person session, anyone can successfully be hypnotized online if they're ready, willing and they trust the practitioner. A familiarity with energy healing is helpful in understanding that the power of intention can override any obstacle.
practice makes for a great BQH session, online or in-person
If you feel called to a BQH session, it's highly recommended that you practice for your session by:
Using your imagination through guided visualizations and meditations.
Yoga.
Daydreaming, surrendering, allowing and trusting.
Jump-starting the right-side of your brain with as much creativity as you can!
set an intention
Everything begins with intention and this is especially important for an online session. It insures that you and the practitioner are in alignment and energetically connected.
Set an intention for your session, create a list of questions you want answers to, write down any physical symptoms you may be experiencing and release any expectations about what might or might not happen during your session. You'll get exactly what you need right now to move forward in your life.
Watch this video for more clarity.
quantum healing with Lili
If you really want the best possible experience, book your QHHT® or BQH In-Person Session in Bellingham, WA.
If you have some limitations that prevent you from attending an in-person session and you are comfortable and familiar with energy healing and dealing with technology, then sign up for an online experience with a BQH session.
An energetic connection is possible no matter where you're located as long as two hearts are connected with one intention.

$25.00 Deposit Due upon booking.
All deposits are transferable and non-refundable.
bqh testimonials
"out of this world"
The BQH session was out of this world.

From the outset, Lili made me feel most welcome and at ease. I was able to instantly open up to her about my life and she held space impeccably for me as I told her my story. My life is very, how you say, unusual and most people would view my experiences as unreal or the substance of a psychosis or delusion. There are VERY few people that I can be totally open with that can accept my reality as being valid. Lili did not bat an eyelid when I told her my outlandish tale and showed genuine interest in what I had to say. I felt empathetic towards her, as having to listen with focus to a number of hours of personal information without sharing your own story is challenging to say the least! This she did ably and at no point did I feel rushed.

Once the background was explored, I shared the questions that required answers and the intention for the session. She guided me through the process of framing these in a way that could achieve the best results and we settled in for the meditation and BQH.

Once the relaxation section was completed, the past life regression began and what came out was phenomenal!

Whilst the remembrances of my past lives are unlikely to be 'actual' lives in this timeline they were, however, highly relevant to my current incarnation. The dream-like stories were layered with symbology, allegory, hidden meanings and metaphors and had a depth and richness to them. They were parables rather than fact, which is EXACTLY what was needed for the healing process. There will be realities out there though that correspond with these visions due to the Infinite nature of existence. However, I feel that it is important not to hang on too tightly to the experiences and take the lessons from the stories instead.

Lili was a fabulous guide during the session, I found her voice EXTREMELY soothing. On listening back to the recording of the question and answer section, it soon became clear that the Higher Self was presenting itself as a 'humorously exasperated cheerleader', a collective consciousness with a wise, supportive, stern and yet comedic tone. The insights that have come through have been fascinating to say the least. There were answers being provided that were locked within but required a forum to be expressed aloud. They needed a voice! Now it has been released and I'm able to use this guidance to help heal issues that have been outstanding for quite a while.

The main wisdom that I received from the session was to appreciate the "simple act of being there". "One only has to look at a flower" to understand the richness of the reality that we are gifted with and to be grateful for it. It is when viewing simplicity with a single point of focus that the complexity of things falls away and the grand nature of the Universe is revealed without having to apply force. To allow events to "unfold naturally" and not use a "sledgehammer to crack a nut" and take a "softly, softly catchee monkey" approach when dealing with relationships in my inner and outer worlds is just the key that I have been searching for.

There were many more revelations apart from these and it will take quite a while to digest them all. I can't thank Lili enough for her support, patience, guidance and wealth of good humor while conducting the session. She has my deepest gratitude. As a fellow traveler in this realm, I can only say this, she is a rare breed indeed. The beauty of her soul shines out strongly and her magnificence is not lost on me. The experience was indeed profound and I gained much more from it than I expected. I would highly recommend a session with Lili to anyone wishing to explore the depths of consciousness.

Namaste soul sister Lili. Love and blessings to you.

James, United Kingdom
"past life as a playful boy"
My past life session with Lili was amazing. I didn't know her at all, but found her completely professional and trusting. Though I could hear what I was saying throughout the session, it was as though my body was being a vessel for my higher self.

I remained aware and critical of the conversations, yet I was saying exactly what I saw and nothing more, which made this other-worldly journey truthful and undeniably real.

What I found most interesting was how my higher self neatly picked and chose various lifetime scenes for me to see in order to gain wisdom I needed for my life today.

Thank you Lili. I would do this again.

Judy, Hawaii