There is hope and you are not alone.
Are you suffering from CANCER?
Have you been given a terminal diagnosis of 6 mos or less?
Are you ready to exit and don't want to transition alone?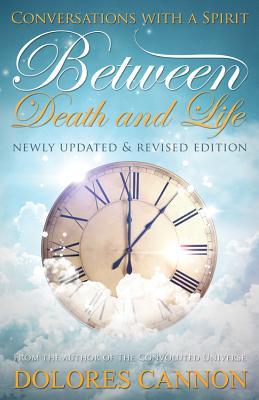 Meet RJ
Use your energy to imagine all the things that can go right instead of feeding it fear. You make the choice on how you invest your mental and emotional energy. You have the choice to image the best case scenario for yourself. VISUALIZE GREATNESS.

Robert RJ Nelson, veteran, father, lover, friend and giver of FREE HUGS to anyone who want one.
RJ is a dynamic, authentic, playful FREE SPIRIT whose overflowing love and compassion drive him to straddle the seen and the unseen, the known and unknown AND who can handle & direct energies either towards or away from your energetic field to serve the individual along with the greater collective in the navigating and transitioning of physical matter reality.
His lifetime gift of detecting energies along with the ability to scan your body like a human X-Ray machine, allows him to detect your aura, see your energetic misalignments and eradicate many ailments, including CANCER from your body.
He prides himself on being transparent and reports that he has nothing to hide–even sharing his most intimate details of his life so that you have the easiest access to all of his gifts.
The ability to FEEL energies comes to him EASILY and EFFORTLESSLY.
He's dedicated himself to developing these gifts by traveling to exotic and energetic HOTSPOTS, including HI, AZ, CA, MN , England, Denmark, Turkey, Greece, Germany, Japan, conducting Sacred Fire Ceremonies, clearing negative energies and insuring a completely SAFE Experience for all.
He offer his services to as many people as possible by being flexible in the energetic exchange of giving and receiving.
"What would it feel like to believe that I belonged? What does it feel like to accept myself exactly as I am?"

Molly Jo Noland, Artist
His intuitive channel is always OPEN and he constantly receives messages about his life and the lives of those around him whom he focuses on.
More importantly, he constantly and incessantly receives messages for others that "happen" to be in his sphere of influence.
Often, he will get information that he can do nothing about because the person the message is about is not ready to receive the information.
This became such a burden–to KNOW and not be able to actually USE the information, the he SHUT DOWN his abilities for over a decade.
Fast Forward to 2022 and he's back, ready to serve however he can.
Are you struggling?
If you're struggling with a chronic illness, dis+ease, or sickness that your soul is sending to you through the vehicle of your body, then RJ is ready to serve you.
Every ache, pain, or illness and dis+ease is a message. It contains important information which you can choose to acknowledge and address or ignore.
When we ignore or put up resistance, the message usually intensifies because there's a message that you're not on your life path.
Your soul has access to your body 24/7 and the body is the natural vehicle for us to be notified.
When I can accept things exactly as they are, it relaxes the field which creates space for other opportunities to come in.

Tammy Roth, PhD in Addiction & Recovery
Schedule your FREE 15-minute ENERGY SCAN with RJ to find out how he can best serve you, moving forward.
If you already know you want to work with RJ, schedule your
ENERGETIC ALIGNMENT TODAY!